If PayPal showing Needs Attention or hold for Buyer confirmation, you can add tracking information to the payment details on your PayPal account. We recommend you add online tracking to confirm delivery
Here's how to add your tracking information or change the order status:
1. Click Activity/History page near the top of the page of your PayPal account.
2. Click the payment we sent you.
3. Scroll to the bottom of the page, then click Add Tracking Info / Edit Tracking info / Get Money faster
button.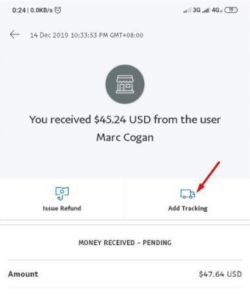 4. Then if it's shows to sеlect Product or Service. Then sеlect SERVICE.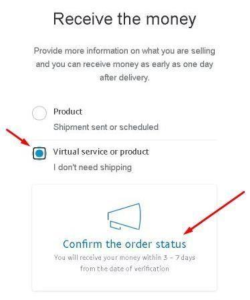 5. Then sеlect Order Status = Order Processed / Completed and Tick box = Tracking information not required, Then click on Submit.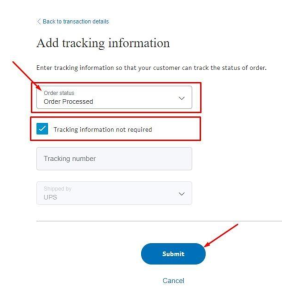 NOTE: If you don't see 'Add Tracking Info', click the See Details in Classic Site link or desktop version or Contact with PayPal support.
Usually the sender's confirm button appears after 48-60 hours
If your PayPal account is new or unverified then it can take a little longer. Sometimes it can takes 3 to 21 days.